National Competition Introduction
The Louis Lesaffre Cup is now an unmissable event in the world of baking. More than just a competition, the Louis Lesaffre Cup is an apprenticeship course, a developer of talents, a chance for interaction and a unique professional and human experience. As organizer, Lesaffre China is honored to offer this opportunity to Chinese bakers and would like to build up a potential world cup master from China.

Only 6 peoples for each category (2/region/categories)
will be selected to take part in National Competition.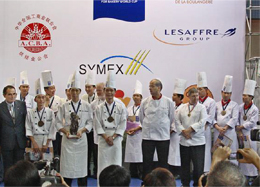 Top 3 candidates will be trained and represented China to
attend APAC contest