Young Bakeries Were Born, Chinese Bakery Skill Was Displayed


"LouisLesaffre Cup World Bakery Competition" China Final Competition was held on 5.13th ~14th at SNIEC, which was organized by CABCI & Lesaffre China, associated organized by San Neng Bake Ware(Wuxi) Co.,Ltd.
The 17 candidates from all over China attended the competition, after two days'fierce competition, Mr. Zhang Zheng Hai(Young Baker), Mr.Xu Zhi Liang (Shanghai Good Choice Bakery Co.,Ltd), Mr. Zhou Bin (Shanghai Bud Food Co.,Ltd) were selected to be the winners of the three categories. They will enter the APAC competition in this November after 4 months training from both national & international professors.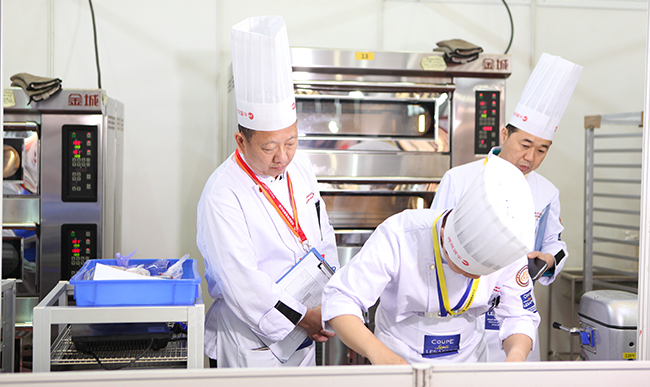 The judges of the competition are well-known in the field:
Mr.Alan Zou, R&D director of Bread Talk China. Mr. Zou is graduated from NIHON-KASHI, and got training in France, Swiss, Singapore, Japan. Mr. Zou is the consultant in the bakery schools home and abroad.
Mr. Richard OR, the international bakery consultant, who has over 40 years' experience in bakery. Mr. Richard will be the judge for LLC Africa in 2015.
Mr. Philippe DIDIER, R&D president of New Land Hangzhou. He is graduated from the top bakery schools in Paris and London, also worked in the top pastries before, and he has over 34 years' experience in the bakery, also he's worked for the leading frozen bakery brand as R&D director.
Mr. Pierre CANIVET, National Fresh Division Manager of Carrefour. Mr. Pierre has been worked in Carrefour for over 27 years, he has rich experiences in the training, production & commercial for the bakery.
Mr. Jin Ying Gen, Technical Specialist of US Wheat Associates. Mr.Jin has studied in Korean for quite a few years, and has fully experienced in the bakery field, he has also been the jury in the international competition for a long time.
Ms.Wendy Gan, Captain of Shanghai Modern Bakery School, who has over 20 years 'experience in the bakery and pastry filed.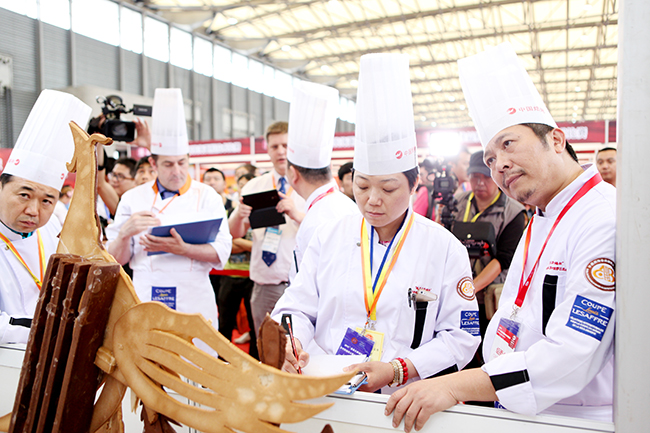 LouisLesaffre Cup was one of the bakery competitions in the Bakery China 2015, which offered the good platform for the Chinese bakeries to exchange the knowledge, show the personal capability.