Louis Lesaffre Cup Regional Competition Begin
Louis Lesaffre Cup Regional Competition began on Mar.10th in Shanghai Capital Plaza Hongkou.
It's the 1st regional competition in China, 20 candidates from East & Central China attended the competition. The candidates fully showed their talent and professional skills during the competition.
There was a little different from the other competitions that the candidates have to present themselves and the art piece which is a challenge for their presentation skills. And all the candidates did a very good job during the competition.
The judges are the R&D Director Alan Tsou from Bread Talk, Park Hyatt Executive Pastry Chef Mr. Ye, Pierre Canivet from Carrefour National Fresh Division Manager, Mrs.Wendy Gan R&D Director from Modern Shanghai Food School. All the judges valued the products of the candidates as well as sharing their suggestions on the products.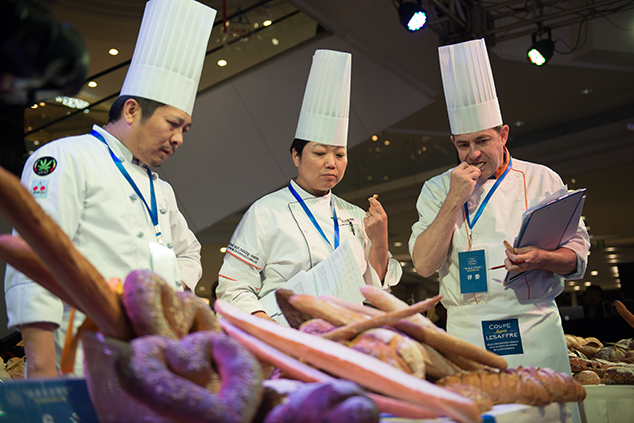 The winners of the competition are as below:
Baguette category: Zhang Zheng Hai- Young Baker Training School
• • • • • • • • • • • • • • • • • • • • • Liu Chong – Wuhan Luckys Food Co.,Ltd
Croissant category: Xu Zhi Liang – Shanghai Good Choice Bakery Co.,Ltd
• • • • • • • • • • • • • • • • • • • • • Zheng Wei- Yu Yao Ming Resort
Art Piece category: Zhou Bin – Shanghai Zao Miao Food Co.,Ltd
• • • • • • • • • • • • • • • • • • • • • Wang Bao Ya – Zhe Jiang Gui Xiang Cun Food Co.,Ltd